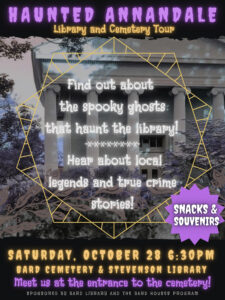 It's that time of year again! Come find out about the ghosts that haunt the library and learn about local legends in this spooky tour of the cemetery & library.
Saturday, October 28. 6:30-7:30 p.m.
Tour begins at the Bard cemetery entrance.
There will be snacks & souvenirs!
Sponsored by Stevenson Library and Bard Houses.