There's a new process for requesting items from ConnectNY! Just follow these steps:
---
1) Go to Connect NY from the library homepage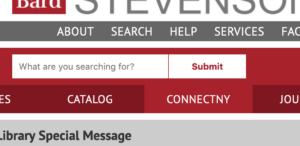 2) Login by selecting your institution – Bard College


3) Enter your Bard username/password.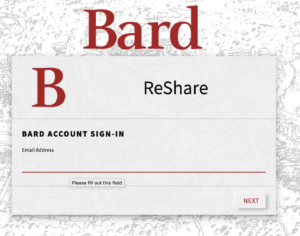 4) Search the CNY for your book (by title, author, keyword, etc.).
5) When you find your item, click on the Request button.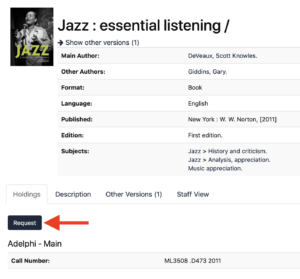 6) You will see a Confirm Request window pop up. Select Bard Stevenson Library Reserves if it's not already selected. Enter a Date Needed by if you have one.
8) You should get a Request Sent confirmation. And you're done!
Please contact us through Ask a librarian if you experience difficulty or have questions.