"There's no point supporting environmental causes that don't support standards of living to help people." Adventure rock climber Alex Honnold came to that realization in 2010, when he traveled to Chad on an expedition. Struck by local communities' lack of access to power, Honnold began to think about how he could impact global inequality while addressing climate change.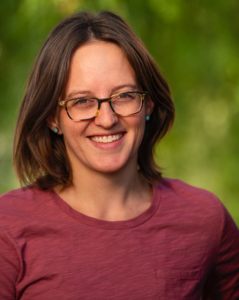 Two years later, when Honnold and fellow climber Maury Birdwell founded the Honnold Foundation, they came to another realization: solar power is the solution. Today, the Foundation addresses inequality by supporting solar energy initiatives worldwide. It awards grants to bold and ethical organizations driving innovation in the solar industry.
Bard MBA alum Sam Monkarsh spoke with Honnold Foundation Executive Director Dory Trimble about the Foundation's mission, how the organization has evolved, and why it focuses on solar.
The following Q&A is an edited excerpt from the Bard MBA's August 16th The Impact Report podcast. The Impact Report brings together students and faculty in Bard's MBA in Sustainability program with leaders in business, sustainability and social entrepreneurship.
Reposted from GreenBiz.
MONKARSH: HOW HAS THE HONNOLD FOUNDATION CHANGED SINCE ITS FOUNDING?
Until about a year ago, the Honnold Foundation was essentially a small family foundation. [Founder] Alex [Honnold] initially contributed a third of his income, and other folks, many who knew him personally or were fans of his, contributed to the foundation as well. He and the former executive director figured out which projects sounded cool and give them grants—it was pretty minimalist and it worked really well. Many of the people we're funding today are people we funded during that time period, and they're doing incredible work.
Today, we're transitioning to operating as a grown up, publicly funded foundation that will exist in perpetuity. That means that our grant program's changing. In the past, a lot of the folks we funded were recommended to us. Today, we're developing a formal request for proposal process to launch in early 2019 that refocuses geographically for each grant cycle. Since we're a small organization, it can be hard to keep abreast of all of the projects that come our way and in locations where we don't have geographic expertise.
MONKARSH: HOW IS THE FOUNDATION ORGANIZED FOR IMPACT?
One of the reasons I love working for a grant making organization is that it lets us fund folks who have grassroots ties all over the world. It would obviously be hard for us to know what's going on with folks in the Navajo Nation and rural Ethiopia and suburban Sacramento. These are very different places, the communities are different, and they have very different needs.
Our structure allows us to give money to the people who know what's going on in those places and help them have an impact and be experts in that local space. Alex likes to talk about meeting homeowners through Grid Alternatives, one of the partners we work with domestically. Usually, the folks they support are elderly homeowners on a fixed income who are struggling to pay their power bills. For them, getting a solar install from Grid has environmental impacts for sure, but they're also seeing a shift in how they're spending their money. That can make a big difference when you're on a fixed income—being able to reallocate those funds can change their quality of life.
MONKRASH: WHY ARE YOU SO EXCITED ABOUT SOLAR?
It's such a versatile solution. If you care about energy access, it's a really, really cool tool. I think about it like a diversified portfolio. When you fund a whole bunch of different non-profits that are doing solar energy access work and take a big step back, what you see is both environmental impact and social impact. When you mix that together, you get this comprehensive positive impact on the world, using solar as your conduit.
MONKARSH: TELL US ABOUT YOUR PARTNER, SOLARAID
In Ethiopia, our partner is SolarAid, which also works in Malawi and Zambia. Its programs train local agents to sell inexpensive solar lanterns in place of the homemade kerosene lamps that many families rely on. Replacing kerosene has a huge impact on indoor air quality, which in turn has an impact on women and children, who are disproportionately likely to be indoors doing things like cooking and cleaning. And it also has a really big impact on education.
When I first joined the team, I don't think I totally understood how much we rely on light. If you live in an equatorial country, it's dark twelve hours a day. If you have four kids, and you're scraping together enough money to send them to school, and then you have to decide whether to light a kerosene lamp at night so they can study, that's an impossible decision. That's money you don't have to spend. Providing those families with solar lanterns allows kids to do their homework. It sounds like a little thing, but it adds up to a lot.