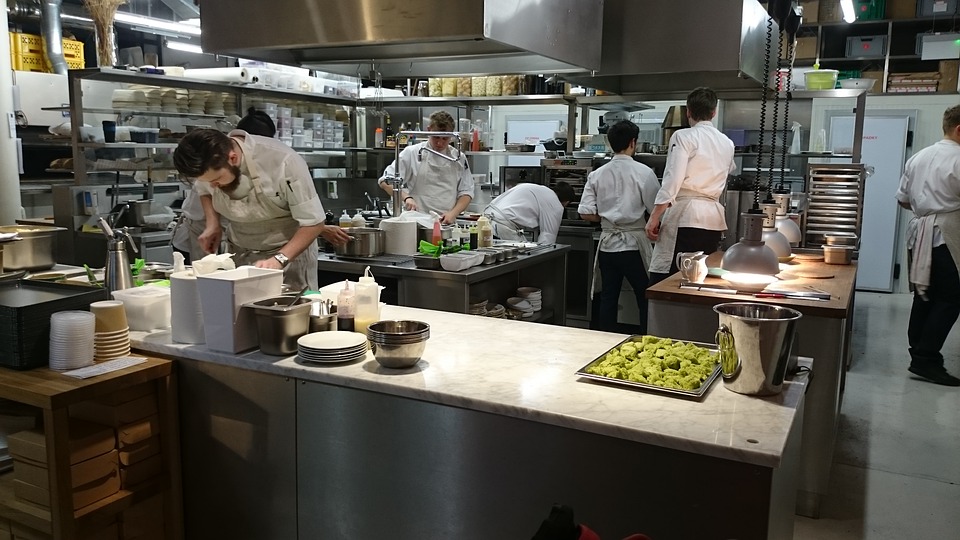 The Food Corridor is a custom software (software as a service (SaaS)) designed to help shared-use underutilized commercial kitchens to manage their operations, booking, and food business as a whole. Over 100 shared-use kitchens all around the country are currently being served by The Food Corridor.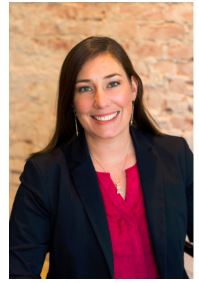 Ashley Colpaart Ph.D. is the founder and CEO of The Food Corridor. She has been in the food industry even from an early age and seeks to solve food system issues facing our world today.
I was fortunate enough to speak with Colpaart about The Food Corridor, what it takes to be a food entrepreneur and some of the emerging food trends of 2019.
BEN VOLK: Can you tell me a little bit about what prompted you to start The Food Corridor and what sets The Food Corridor apart from other businesses?
It was really when I was in the process of getting my PhD where everything I was exposed to about food systems came together. One of the things I studied was how could we support the economic development of local food systems looking at shared-use kitchens. One of the big aspects of my research is, by law, food entrepreneurs have to produce products in commercial spaces in order to sell to consumers.
Often times, commercial food spaces are expensive and may be a limiting factor for someone wanting to start a food business. This prompted me to start The Food Corridor. I was working on my dissertation and I found a problem worth solving. Then I built my dissertation research on a proof of concept for an actual business model. While finishing my dissertation I launched The Food Corridor.
My background has been in food almost my entire life. My mom was a food entrepreneur who started a Hot Sauce company in Austin, TX.
So the whole family would help make hot sauce in our home kitchen. I remember having to wear gloves and swim goggles because the hot sauce was so hot it would burn our eyes when making it in our kitchen. I spent a lot of time at farmers markets selling hot sauce.
I saw first hand the lifestyle of a food entrepreneur. My mom struggled to find access to commercial kitchens spaces back in the day.
VOLK: What are some of the biggest mistakes you see food entrepreneurs doing when starting a business?
Because they tend to be creatives, they may have limited business sense at the beginning: They tend to be creatives (culinary artists) and they are inspired to make their products but they don't think through all of the business and legal sides of starting a business.
Know what you want to be when you grow up (start with the end in mind). If you want to be a small local business and don't want to be a large scale business then have a long term vision by planning for this in funding or financial structures.
Know the current legal frameworks (legalities). Regulatory frameworks and legal frameworks are important. Some individuals don't fully realize the ramifications for working out of a personal kitchen or legal issues. Cutting corners with food safety and cooking in your home can ruin your reputation and tank your business.
Understand the pricing structures. Some businesses/individuals fail to include their own labor (not considering full accounting principles). For any product really, include your own labor costs. If you do not account for your labor you won't be able to grow the business sustainably.
VOLK: What do you see as the biggest trends or needs in the food industry now and for the future
Listen to the consumer: Consumers are becoming more conscious about what they eat and how that impacts the environment. Considering this concern, some of these consumer led trends include (but are not limited to): sustainable protein, protein alternatives, specialty unique ingredients (superfoods are compelling to people), and food as an experience such as cooking class or food tours.
Ghost kitchens: Delivery is huge as people want things on the go. You may order food online but where you are ordering from may not be the actual restaurant or a physical place where you can go to eat. Ghost kitchens exist in a commissary kitchen with other businesses. It is usually located in a centralized location and is a delivery only restaurant.
For more information regarding ghost kitchens and other delivery-only restaurants, Colpaart wrote a blog about how to start such a business which can be found here.
Meal kits: The unit economics don't really work for meal kits. This is probably one of the hardest businesses to get right from food safety, pricing, and shipping perspectives. There is a reason why we have grocery stores (food is in a central location). It is efficient. Not everything will work in a box delivery but we have not seen the end of people trying to make meal kits work.
For more information regarding trends, Colpaart wrote a blog about what she sees as emerging trends which can be found here.
VOLK: Do you think businesses have the ability to address food access and insecurity which seems to be prevalent food system issues?
You have to look at the core issues of food access/insecurity. Some of these core issues are systemic discrimination, lack of access to resources, lack of access to education, and many other things that impact individuals experiencing food insecurity.
Let's take a farmer for instance. If you were to ask a farmer, is it their responsibility to help feed the food insecure? Most farmers, that I know, especially the local, CSA type farmers operate under thin margins and they are actually on the brink of being food insecure themselves. The answer to the question from this context would be to raise food prices. But, in general, when you pull at those levers you impact other places within the system.
I think the real questions that we need to be answering/asking are societal based. Look for societal based solutions that do not come on the shoulders of the actual food businesses themselves.
VOLK: What advice would you give for future food social entrepreneurs and what would be the top 3 things they can do to be successful?
The best advice I could give is to solve real-world problems. In order to know if you are solving a real-world problem get out into the community. Understand the needs in communities you want to impact/help. Get down to the actual core of the issue. People are willing to pay you to solve their problems.
I think the faster you can gain feedback and start to iterate your solution the better it will become. I think as entrepreneurs we can get almost tunnel visioned and think it is the right answer. When in fact, the whole world is telling us to sway it a different direction in order to find success. If you want success you have to meet their needs.
I think the top 3 things to be successful include:
Find a good mentor. Mentorship takes work, so foster that relationship. If the mentor gives you work to do or insights, follow up with your mentor. If they see those impacts they are having on you then they will be more incentivized to help you further and maybe introduce you to more people.

Take care of yourself, body, mind, and spirit. Your work will suffer if you do not take of yourself. Always put yourself first by balancing your mental health, physical health, and emotional health with your work.

Take risks and always be learning. Always be iterating on yourself and step out of your comfort zone because taking those risks really leads to success, growth, and a dynamic life.