Lyft was one of the first U.S. companies to join former New York City Mayor Michael Bloomberg's "We Are Still In" movement to declare its continuing commitment to the Paris Climate Accord. Shortly after, it outlined its own Climate Impact Goals, doing its part to address the threat posed by global climate change.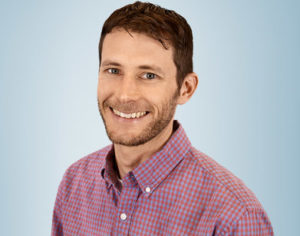 Sam Arons is Director of Sustainability at Lyft, overseeing the company's sustainability and climate impact efforts. Sam cames to Lyft after 10 years at Google, where he developed the company's sustainability efforts as Senior Lead for Energy & Infrastructure. Prior to his time with Google, Sam researched wind energy and plug-in vehicles at Williams College and UC Berkeley, respectively.
Bard MBA's Reed Shapiro spoke with Sam about Lyft's recent carbon offset announcement, vehicle electrification, and its vision for green cities—which it's working to reclaim for people, not for cars.
The following Q&A is an edited excerpt from the Bard MBA's September 21st The Impact Report podcast. The Impact Report brings together students and faculty in Bard's MBA in Sustainability program with leaders in business, sustainability and social entrepreneurship.
SHAPIRO: IN 2017, LYFT OUTLINED ITS CLIMATE IMPACT GOALS. WHAT'S THE ROADMAP FOR THESE, AND WHAT WILL BE MOST EXCITING TO ACHIEVE ABOUT THEM?
The Climate Impact Goals are essentially around electric autonomous vehicles. To quickly break that down, there are electric vehicles and there are autonomous vehicles, and then there are vehicles that are both electric and autonomous.
So, this particular set of goals was around electric autonomous vehicles, specifically. The goal is to have all of their charging to be covered by renewable energy from day one. We had our first electric autonomous pilot in the city of Boston last year in partnership with a company called Nutonomy. Essentially, Lyft applyied the platform on which Nutonomy deployed its electric autonomous vehicles for rides in the seaport area of the city.
The commitment was to make sure that all the charging of those vehicles was renewable. We're in the process now of ensuring that we have the renewable energy credits to cover that charging, so I suspect we'll soon get there for the rides that have taken place to date.
SHAPIRO: YOU'RE DOING THE CARBON OFFSETS THROUGH 3DEGREES. ARE YOU TRACKING THEM RIDE BY RIDE, OR DO YOU ASSIGN A GENERIC CARBON FEE PER RIDE?
We're calculating actual ride-by-ride emissions using each vehicle's make, model, and year. We calculate the emissions for that particular ride considering the actual distance driven on a particular date. If you add all of that up, you get the total emissions for the year. We're purchasing an amount of carbon offsets which are equal to the amount of emissions calculated in that very detailed way.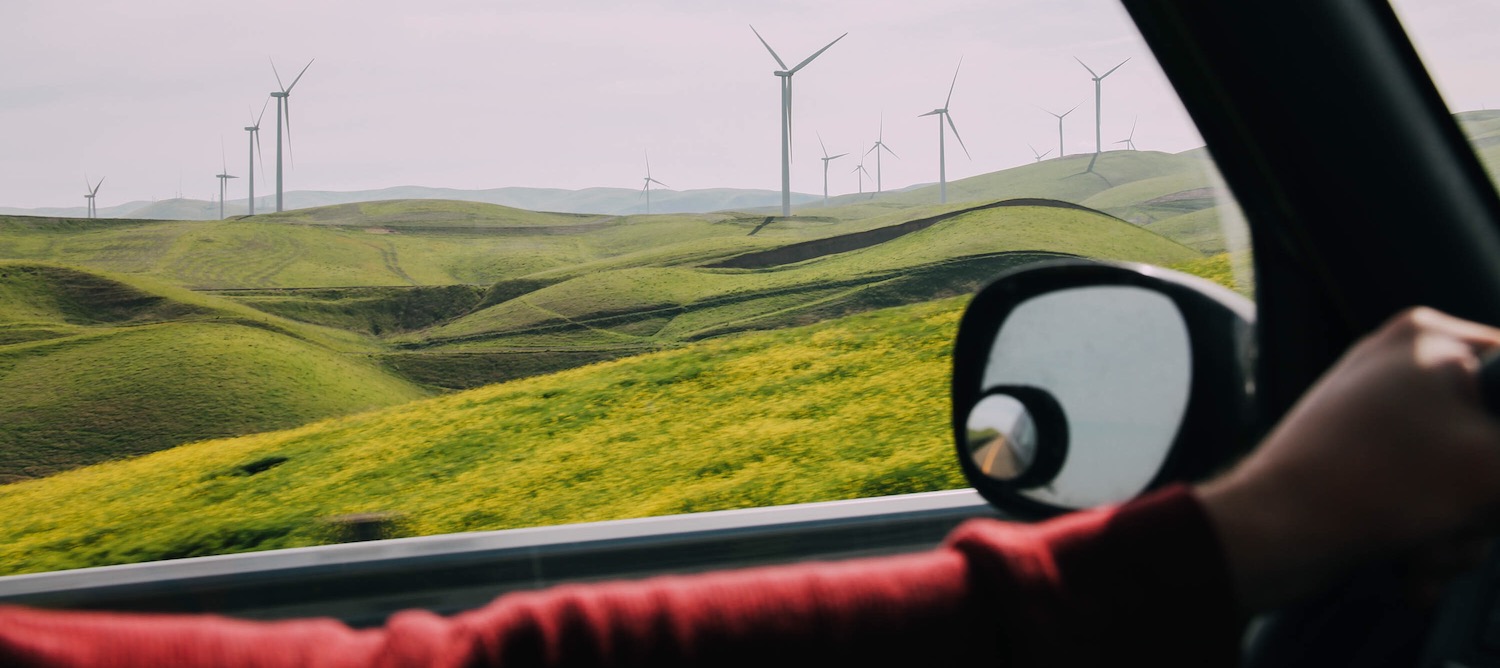 SHAPIRO: HAS THERE BEEN ANY DISCUSSION AROUND A MORE GENEROUS REVENUE MODEL FOR LYFT DRIVERS WHO ARE DRIVING FULLY ELECTRIC VEHICLES?
We ultimately want to get to where every vehicle on our platform is electric and charging from renewable energy. But let's take a step back and think about what prevents people from having electric vehicles.
The first barrier is price, which is much higher than a conventional fossil fuel vehicle today. The good news is that battery prices are largely the cause of that price difference, and the cost of batteries has been coming down significantly. The magic number is $100/per kilowatt hour. We're rapidly approaching that, and I think that within the next couple of years electric cars are going to be cheaper than gas cars. We need to work on addressing that barrier now so that we can get there sooner.
The second barrier is charging. We don't have enough chargers, and the cost of charging is not necessarily what it needs to be either. For ride sharing, or really for any fleet application, we need to have fast charging. Many of our drivers live in apartment buildings or multi-unit dwellings and don't necessarily have a parking space. Even if they wanted to, they wouldn't have anywhere to put in a level-2 charger in order to get that charge overnight. Additionally, our drivers are driving on average 200 miles a day, so they'd need to recharge in the middle of the day, which currently can take up to four hours. We need direct current fast chargers. Those can charge your car in thirty minutes—if you take a break anyway, or need to have lunch, thirty minutes is not so bad.
Plus, we just don't have a large number of fast chargers in our city centers. To get these deployed is going to require a partnership among: cities to manage permitting, utilities to provide the electrical grid infrastructure to power the chargers, third party charging companies to build the chargers and manage the charging relationship, and then of course ride sharing companies to help figure out where the chargers should go based on where the rides are.
SHAPIRO: WITH REGARD TO THE BUDGET FOR OFFSETS, DID YOU HAVE TO DO MUCH PETITIONING INTERNALLY? WHAT DID IT LOOK LIKE TO GET THAT BUDGET APPROVED?
Fortunately for us, offsets are very important for our co-founders, Logan Green and John Zimmer, who founded Lyft in part because of the promise that ride sharing holds to eliminate pollution from transportation, as well as the other downsides that come with private car ownership. From the very beginning, it's been built into Lyft's mission to reduce environmental impact, and offsetting our emissions was natural because it's what we're trying to do anyway.
It wasn't hard to make the case. In fact, our founders were the ones arguing that we need to do this because it's the right thing to do, it's part of our mission, and let's get it done. So we did, and now we can turn our attention to the long-term project of eliminating the emissions in the first place.