In his book "The Great Derangement," the writer Amitav Ghosh seeks to understand the failure of the arts to adequately address the climate crisis, commenting, "Indeed, this is perhaps the most important question ever to confront culture in the broadest sense—for let us make no mistake: the climate crisis is also a crisis of culture, and thus of the imagination." 
Reading the news each morning, reflecting on the ever hastening rate of change in the world, I find myself thinking about Ghosh—and about how imagination can inform sustainability leadership.
Sustainability calls on us to address the climate crisis by better managing the world's resources and rethinking business as usual. The hope is that our sustainable efforts will mitigate the worst damages of climate change in the future, even though it is becoming clear that far too many of us are living with these challenges today.
With this in mind, it's time to stretch our imagination muscles. Imagination is just like any other muscle; exercise it regularly and it improves through practice. And in this case, the planet depends on it.
 The Imagination Workout
Tom and David Kelly, the cofounders of IDEO, offer some pointers on how to develop an imagination workout routine in their book Creative Confidence. They explain that "at its core, creative confidence is about believing in your ability to create change in the world around you."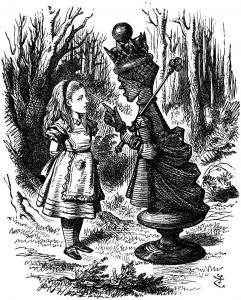 Any number of writers call for a new mindset with which to approach the world's challenges. For example, Albert Einstein suggests that, "We can't solve problems by using the same kind of thinking when we created them." And Lewis Carroll's Red Queen in Through the Looking Glass declares, "When I was your age, I always did it for half-an-hour a day. Why, sometimes I've believed as many as six impossible things before breakfast."
Let's all make time each day to believe in the impossible, to imagine a tomorrow unlike today, to cultivate and strengthen our imagination muscles.    
Setting a creativity challenge
Changing habits can be hard, so for my own workout, I've started imagining a sustainable world in baby steps. I've started off by giving myself a 7 day creativity challenge: see something in the world, then take no more than 15 minutes and draw it. One day it was my bare feet sitting in the grass, another it was a piece of Banksy art I saw on the web, or my dog Mischa looking particularly thoughtful one evening.
Making time for these small contemplative moments of creativity helps remind me of our humanity—a humanity that is at stake. My quick sketches are not going to save the world, but it is through small everyday acts of imagination that we cultivate our sense of the possible.
Sustainability leadership is about operationalizing this potential possible. We owe it to ourselves, we owe to each other, and we owe it to the planet to stretch our sense of the possible. Our strengthened imagination muscles prepare us for inspiration, wherever it may come from.
One of my own recent pieces of inspiration comes from a protest chant I first heard while working on a clean energy campaign in Ohio: "We are unstoppable, another world is possible." No matter the news of the day or the issues that may arise in the office, another world is possible.