By Meghan Altman and Katie Ellman
On average, New York City's Recycle-A-Bicycle salvages 1,800 bicycles each year from the waste stream, diverting a total of 45,000 pounds of waste from the city's landfills.
In the past year alone, more than 1000 Recycle-A-Bicycle youth collectively refurbished 500 bicycles, pedaled 24,000 miles, and burned 1,750,000 calories.
Recycle-A-Bicycle recycles the metal from donated bikes that are too damaged to use—literally 12,000 of aluminum and steel each year.
The person behind these impressive numbers, Recycle-A-Bicycle Founder and Executive Director Karen Overton, talked recently with the Bard MBA's Meghan Altman about the organization's growth and vision.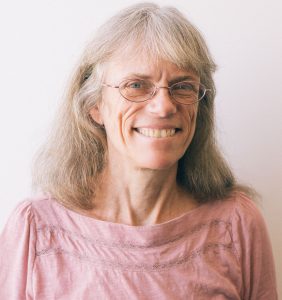 Overton began her bicycle advocacy career in Mozambique as a planner for Bikes for Africa. When she returned to the US, she took a position with Transportation Alternatives in New York City. That's where she was when the city's Department of Sanitation called, looking for a productive way to use the discarded bikes it dealt with daily. Recycle-A-Bicycle was born.
Today, the non-profit is dedicated to the health, development, stewardship and empowerment of NYC youth. It operates innovative youth programs like its Summer Youth Employment Program, Cycle Craft, and Earn-A-Bike. It also runs two storefronts, an education center, and seventeen school-based programs.
The following Q&A is an edited excerpt from the Bard MBA's May 5th Sustainable Business Fridays podcast. Sustainable Business Fridays brings together students in Bard's MBA in Sustainability program with leaders in business, sustainability and social entrepreneurship.
Listen to this interview and others on the Bard MBA Sustainable Business Fridays podcast on an Apple or Android device.
Bard MBA: How did Recycle-A-Bicycle (RAB) get its start?
In 1994, I was an employee of Transportation Alternatives as part of their speed limit campaign. We got a call from the New York City Department of Sanitation (DOS), which wanted to start a program that married the issues of latchkey kids and bicycle recycling. At that time, there were programs called "earn a bike" in various parts of the country, and someone at DOS had read about them and wanted to bring that to New York. So, I wrote a proposal, and that May we started a partnership with a local middle school up in Washington Heights. We set up a bike shop in the basement for afterschool programing. It was such a success that they invited us to do summer programming and then integrated us into the programming for the academic year.
From there it mushroomed, and people were calling from all over the country to find out how they could do this in their own schools. So we published a book called Tools For Life: A Start-Up Guide for Youth Recycling & Bicycling Programs, and it just took on a life of its own. We became our own not-for-profit and opened a bike shop to sell the large number of the discarded and donated bikes that the kids did not want.
Today we're making almost $400k each year, and we have two retail stores, an education center, and a place where we can warehouse our collected bikes.
Bard MBA: Did RAB participate in the advocacy approach from the early years?
I think access to a bicycle is an important part of promoting the bicycle movement, so what we're doing is enabling. From the first, we started targeting schools that are in challenged neighborhoods by creating an opportunity for someone to earn a bike without having to pay for it. We were providing access and building a market and a demand for these services.
We were also adding to the sustainability space because if your bike breaks down and you know how to fix it, you can—even if you don't have the money to take it to a fancy bike shop. Also, our ride clubs teach people how to ride safely in the street, so I think we play an important role there, too. Advocacy shouldn't exist without education and I feel that the educational role is where we come in.
Saying that, we regularly take young people to the National Bike Summit, a lobby day organized by the League of American Cyclists. So we also do leadership development. I've had students run for election in their high schools and put bike parking on their election campaign ticket. We've had students lead rides for elected officials, sharing ideas on how to improve the Brooklyn Greenway.
Six years ago we started the Youth Bike Summit. If you imagine a wheel, I felt that RAB was a hub and all of our programs were spokes leading out to rim—they weren't talking to each other. So the Youth Bike Summit started as a way to connect, and it ultimately created a national demand for coming together. Over the years, we've increased youth participation in planning the event. Last year, over 50% of attendees were youth, with each presentation having youth participation. We didn't start this way, but the Youth Bike Summit is really growing into a youth-led conference.
Bard MBA: Has demand for the for the Teacher Training and Earn-A-Bike programs increased?
Twenty years ago, a lot of people thought that bicycling was not safe. In preparation for the bike share program here in New York City, then Mayor Bloomberg required that there be enough bike infrastructure before bringing in bike share. That legitimized biking in a way that the advocates had not been able to.
There are many more people biking here now as a result. At that point, school principals thought, "We'd better prepare our students." So instead of seeing it as a liability, they thought, "We'd better catch up and keep up." Biking is a life skill.
Bard MBA: Where do you find your funding?
65% of our budget is from earned income, our retail sales. Every bike we sell is new on the inside and old on the outside. There's big demand for bikes like these because of the fear of theft. We also operate a full service shop, so people come back for service and repairs. We cater primarily to commuters, so we don't often have high-end bikes. When we do get them we're happy, but it doesn't happen often.
Outside of the shops, we get contracts from schools so that we can hire mechanics to work with their teachers. We also get contracts from the Department of Health, and we work with three hospitals that often provide mini grants or get funding from campaigns from the hospital staff. Finally, we have an annual benefit. So we have fairly diverse sources of funding, but we primarily rely on the shops.
Bard MBA: Regarding your retail stores/service shops, how do you stay competitive as a not-for-profit organization in a sea of other service shops?
Twenty years ago, we were one of the only used bike shops. We could guarantee that our bikes were donated, and we established a good reputation that way. Most shops back then didn't sell used bikes because they weren't warrantied. Insurance for used bikes escalates because you are relying on your mechanics, so shops didn't really take that route.
Reputation and word of mouth goes a long way in the community, and a lot of people benefit from our programs, which creates loyalty. Someone may travel to one of our shops from the Bronx just to buy a bike from us because we're servicing the school that they work in. After twenty years of providing professional, quality repairs, we have a lot of love in the bike community.
Bard MBA: How did your merger with Bike New York come about?
Bike New York puts on the biggest bike ride in the United States: the Five Boro Bike Tour. We didn't want to get into the business of putting on our own rides, and it's always been RAB's model to partner with other organizations. At one point, it became clear that neither one of us wanted to compete with one another, so it made sense to join forces.
Also, our shops struggle through the winter—we always have to worry about finances in the cold weather. So, this kind of solves that problem for us. And for them, from an event perspective, they haven't been able to offer much mechanic training to marshalls. Having a shop to do this in means that they can expand this training to event staff and volunteers. It's a win-win for all of us, and we're very excited.