By Katie Ellman
"Climate change isn't stopping with the second season"—that's Jon Meyersohn, co-executive producer of the Emmy-award winning television series Years of Living Dangerously, on why he hopes it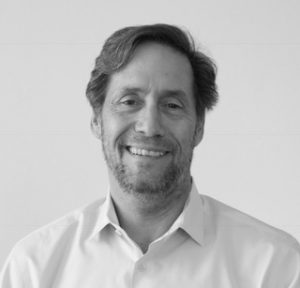 extends to a third season.
Meyersohn is a journalist and producer with a thirty-year career spanning print, radio and television. As co-executive producer of the second season of Years of Living Dangerously, he worked closely with the two founding executive producers and senior staff to provide a sweeping narrative look at some of the most urgent climate change problems threatening the planet.
In an interview with the Bard MBA's Katie Ellman, Meyersohn provides a behind-the-scenes glimpse into how the team decided which topics to feature, who originated the idea of celebrity correspondents, and why the show's social media presence is so powerful.
The following Q&A is an edited excerpt from the Bard MBA's April 21st Sustainable Business Fridays podcast. Sustainable Business Fridays brings together students in Bard's MBA in Sustainability program with leaders in business, sustainability and social entrepreneurship.
Listen to this interview and others on the Bard MBA Sustainable Business Fridays podcast on an Apple or Android device.
Bard MBA: How did your background lead you to becoming the Co-Executive Producer of Years of Living Dangerously?
I have a background as a journalist going all the way back to college. I was editor of my college newspaper at the University of Chicago and then wound up getting into radio and television at CBS News. While at CBS, I decided that I wanted to tell stories with visuals, and I went all over the world doing production for the evening news and other CBS programs. I was very interested in geopolitical changes and covered the fall of the Berlin Wall and developments in Eastern Europe and the Soviet Union. I then became interested in long-form television and spent the next twenty years going back and forth between daily news and long-form storytelling.
I followed the adventures of the folks who run Years of Living Dangerously, creators/executive producers Joel Bach and David Gelber, in the first season when it was on Showtime. They invited me to join them as a co-executive producer on the second season, which airs on National Geographic.
When David first told me about this program, I thought, "Wow, eight hours on climate change—won't it be kind of dry?" But he and Joel took the skills that they developed at 60 Minutes telling dramatic human narratives and translated those beautifully to what is truly the most important issue of our day. Climate change is more visible and more important than ever.
Bard MBA: Each episode features celebrity correspondents and specific climate change issues. Whose idea was it to format the series in this way? 
Well, this is heavy stuff and it is presented in a digestible way. That takes a lot of time, and a lot of producing, and a lot of thought. Early on, David and Joel found late executive producer Jerry Weintraub. He was a real film and TV storyteller, impresario and thinker, and he basically said to them: number one, you should do this as a TV series instead of a film—it will have more impact. And number two, you should do this using celebrity journalists because that will make the journey seem more palatable and more identifiable.
The reason that the celebrity correspondents work so well is because the viewer is on a journey, and the correspondent is learning as he or she goes. Because we don't get an unlimited amount of time with these folks, it's not like a reporter working on these stories for a month or a year, and they have to become the eyes, ears and voice of the audience. That seems to work really well.
Bard MBA: There is a wide range of topics across two seasons of the series. How are the topics chosen and what goes into producing each episode?
We've produced 17 hours of television in the last three years. In the first season, the stories were about really important wakeup calls: palm oil, Hurricane Sandy, rainforest destruction, climate migration. After the first season, there were other stories that needed to be told: sea level rise, deforestation, coal, solar.
The way it works is that we have our network, National Geographic. When we knew what story we wanted to do and where, we worked with funders who give the program money to tell those stories. For example, they might say, "We want to see something about extinction." So, we'd get a great team together to find out what we already know, what the science is behind that, and where we can go to tell that story. And we'd get together a great team of producers and associate producers. It all comes together in this incredible and marvelous alchemy that kept evolving over the course of eighteen months.
Bard MBA: The Series' social media presence and website encourage folks to get involved, even if they haven't seen the series.
All credit goes to Joel Bach.  He has an incredible visual sensibility, and he really pushed to do the web extras and the social media engagement.  We want to make sure that people are constantly able to engage. A lot of people are watching on television on National Geographic, but a lot of our audience doesn't get cable or have the ability to do appointment viewing or DVR. So, we have to make sure this stuff is still available—the shows, the web extras and the videos, but also the programs. We have a long tail and want to make sure that there is a life after the show is finished, which we're doing with the website and DVD packaging, as well as in our work with schools and universities.
Bard MBA: What does the future hold for Years?
The goal is to have a third season. In the era of climate change, which is going to be a continuing crisis playing out all over the world, and considering the current political climate in Washington, we have to have accountability. There are dozens of stories that we haven't pursued, and climate change isn't stopping with the second season.