By: Amy Campbell Bogie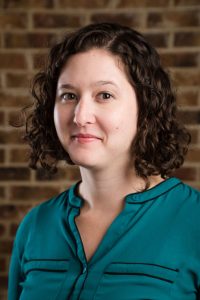 Prior to enrolling in the Bard MBA in Sustainability, I founded and led a shop-local program in Durham, NC and worked with Slow Money NC, a small non-profit organization that leads a peer-to-peer lending network to finance North Carolina's local food system. These experiences, along with coming of age during a recession, led me to develop an interest in economic democratization. I saw firsthand how difficult it is for people to obtain the necessary capital to start and expand their businesses.
In short, I was witnessing the consequence of one of Thomas Piketty's primary observations in his book Capital in the Twenty-First Century: economic inequality grows when the rate of return on capital exceeds the rate of growth of the overall economy. This reduces the incentive for the holders of that capital to distribute it and, thus, makes it harder for those without capital to obtain it. Given that our economic system functions thusly, I began to explore how these limits could be circumvented.
One such method is to work outside traditional capital markets entirely, via community financing. While community financing can take several forms, I have chosen to focus on opportunities for equity investments via community-owned businesses. Community-owned businesses can be for-profit or non-profit and can be structured in a variety of ways, including[1]:
Cooperatives: A communally-owned and managed business, operated for the benefit of its members.
Community-owned corporations: A traditional, for-profit corporation that integrates social enterprise principles.
Small ownership groups: A small, ad hoc investor group that capitalizes and/or operates a business as a partnership or closely-held corporation.
Investment funds: A community-based fund that invests debt or equity in local business ventures.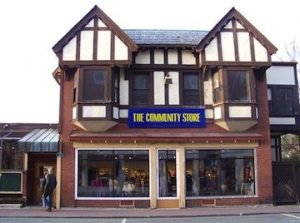 These models differ both in how financing for a business is secured and how the business is governed. However, they all offer similar benefits to the communities that they serve. Community-owned businesses can step in to create economic opportunity in areas where traditional markets either cannot or have not acted, meeting the specific needs of their community. In doing so, they can build community wealth by offering returns to local investors and be drivers of larger-scale economic growth in the areas where they operate. By operating outside of traditional capital markets, community ownership can provide access to capital for businesses and communities that might not otherwise have it, making it a great option for underserved communities.
So why hasn't community ownership caught on? One reason may be regulatory environments that have long made local investment offerings difficult. Or it could be due to a lack of education about community financing options, or a lack of financial knowledge in the potential investor pool. I have set out, in partnership with the American Independent Business Alliance, to answer these questions and to establish a plan for the growth of community ownership around the country. Please visit www.amiba.net/resources/community-ownership/ to learn more about this project and to follow its progress as I discover why this solution to economic disempowerment hasn't been more widely known and used.