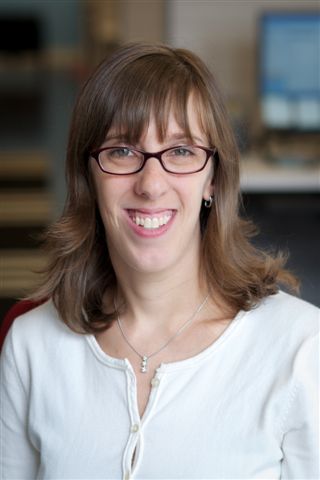 If you've wondered what it means to merge sustainable development with business strategy, look no further than Bard MBA's own Laura Gitman, professor of the innovative NYCLab course and Strategy for Sustainability. Gitman has created a career merging her passion for sustainable development and talent for strategic thinking.
Gitman got her start with Deloitte Consulting, spent time in Latin America focusing on community development, and earned her MBA from Stanford University, all with a focus on creating a more equitable, sustainable future. From there, she started at Business for Social Responsibility (BSR), where she has spent the past 11 years. She has worked with a variety of industries during her tenure at BSR, and is currently Vice President, leading both the New York office and Global Membership and Operations.
At BSR, the world's leading sustainability consulting group, Gitman oversees a global membership of nearly 300 global companiesand works with executives to develop sustainability strategies and to facilitate collaborative solutions. . Gitman is a strategic thinker, focusing on the how of business and corporate theory. This is also the kind of work that goes into Bard MBA's NYCLab practicum course.
As the instructor of NYCLab, Gitman engages first-year MBA students in consulting with real-world clients. Students apply their coursework directly to sustainability challenges that an organization is facing. Current and past NYCLab clients include Unilever, HSBC, Lockheed Martin, UBS, Siemens, NY State Dept of Agriculture, ConEdison Solutions, and Jet Blue. By the end of this full-year course, Bard's MBA students gain valuable consultingand communication skills while providing a sustainability solution to their client. The knowledge and experience from the NYCLab compliments a second course that Gitman teaches, Strategy for Sustainability, which focuses on industry analysis, competitive advantage, and application of strategic frameworks.
"I've always had an interest in teaching, specifically graduate students," said Gitman. "I have the chance to apply industry knowledge to teach the next wave of professionals. Almost by default, Bard MBA students are a unique group of individuals for driving sustainability as a fundamental part of business. My students have many qualities needed to be future leaders in business. They are collaborative, passionate, team-oriented, and conscientious."
In a world where many business leaders stand in the way of progress toward a sustainable future and many see challenges too big to overcome, Gitman sees opportunity and draws inspiration from Bard. "I am a big believer in the impact that the world's largest corporations can have. The private sector can certainly play a role in driving global innovation," says Gitman. "I see a sense of optimism and entrepreneurial commitment to change at Bard. Ideas, enthusiasm, and motivation are everywhere."