This post was originally published on GreenBiz.com on May 15th, 2014 and was written by By Eban Goodstein, Christine Kennedy, Rochelle J. March and Christina Wildt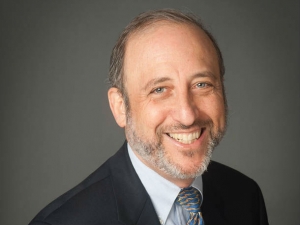 At the $51 billion pharmaceutical company Pfizer, sustainability starts with getting medicines to the patients who need them, then travels back up the supply chain, to responsible manufacturing and efficient operations. In the following conversation, Tom Polton, senior director of product stewardship and environmental sustainability at Pfizer, explains how he works to drive alignment with both the top and bottom line dimensions of sustainability.
At the same time, the company also pursues a broader stewardship agenda defined by the acronym "CARES."
This is an excerpt from an April 4 Sustainable Business Fridays conversation held by the Bard MBA in Sustainability program, based in New York City. The twice-monthly conversation series features sustainability leaders from across the globe. The last interview was with Dave Stangis of Campbell's Soup Company.
Bard MBA: Could you start by giving us a brief overview of Pfizer and what environmental sustainability looks like there?
Tom Polton: We are a research-based pharmaceutical manufacturer. We have 56 manufacturing plants around the world operating in 175 markets. We have our own research and development sites as well as institutions that we partner with to find new medicines, and all of that is what makes up Pfizer. As a company, we are committed to improving health and well-being at every stage of life.
In terms of my role, I lead the product stewardship and environmental sustainability programs. About five years ago, we launched our environmental sustainability program which has as one of its focus areas product stewardship. The product stewardship organization looks at the environmental impact of our products throughout the lifecycle: from discovery, across our supply chain, to the end-of-life disposal of our products. Our Environmental Sustainability program is really a matter of partnership and influence across the organization. We've established an environmental sustainability council that includes leaders from our business units that provide continuity across the organization around the opportunities and issues with environmental sustainability.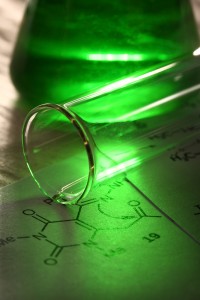 Bard MBA: And how has the company evolved to get to this point?
Polton: While the environmental sustainability program is relatively new, we have had a long history of energy and climate change and green chemistry initiatives. In the energy and climate area, we have had a program for more than 10 years. Cumulatively, we've reduced emissions 35 percent or so through two public goals. That's a mixture of more than 1,500 projects in the last five years of small-scale energy efficiency opportunities and several large renewable energy installations.
All in all, those projects have tremendous financial payback as well as having the environmental benefits. We also have been focused on green chemistry for more than a decade; that's the pursuit to eliminate hazardous solvents. We've been active in that space and have been able to implement enzymatic chemistry to replace solvent-based chemistry for many steps in the synthesis of two of our high volume processes.
Bard MBA: Where is Pfizer headed?
Polton: Looking forward, we now have a new set of 2020 environmental sustainability targets. We're looking at an ongoing 20 percent reduction again in greenhouse gas emissions from our 2012 baseline. And reaching that for a third time will be quite challenging. We don't have it fully mapped out, and it may take some transformational thinking. The low-hanging fruit in many cases has been taken, yet we do feel like there is an opportunity to continue this effort.
We've also added public goals to reduce our waste generated by 15 percent and water use by 5 percent. And admittedly, these are challenging goals in many cases because we are consolidating processes and trying to maximize the effectiveness of our manufacturing sites, while always remaining focused on quality and compliance. In the midst of bringing on more processes, the question is, are we still maintaining that efficiency?
Bard MBA: You've established and achieved some impressive goals. How do you maintain the momentum of your sustainability initiatives?
Polton: One of the key ways that we maintain momentum is by involving our colleagues in all areas of the business. Sustainability is engaging to employees, and we are trying to leverage that where we can. One of the things that we have done in our New York office is put together an exhibition on our environmental sustainability accomplishments. It's interesting that sometimes when I do presentations to colleagues, I'll talk about these grand goals and the external ratings. And they'll say, "That's fine, but why do I see so much paper printed? Why do I see the lights on when I come by on the weekends? Is the paper really recycled?" So sustainability is a local initiative as well and engaging employees in that effort is a great opportunity.
Bard MBA: It sounds like a core aspect of Pfizer's journey towards sustainability is the environmental sustainability council. Could you speak a little more about the council's role?
Polton: We meet on a quarterly basis and to date, there are folks on that team that live and breathe sustainability, and they are well briefed and understand the key trends and key opportunities. Then, there are folks who have gotten more involved in sustainability through their participation in this council. Part of the council's role is to help these colleagues see the value of environmental sustainability for their part of the business as well as outside of the office. We also bring in external speakers who can help to educate our business contacts and others around emerging issues in sustainability. Our Council members then become a conduit within their own organizations, hopefully distributing information that we generate and definitely connecting us with their business associates.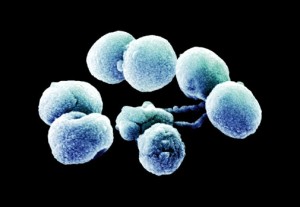 Bard MBA: Where do you see corporate sustainability going in the next five years?
Polton: I do think that it is here to stay. There is an evolutionary process in organizations that starts with eco-efficiency opportunities. One of the acronyms that we use around here is "Pfizer CARES about the environment."
The CA stands for customer advantages. And I think that's where the next trend is. People aren't necessarily willing to pay extra for a "greener" medicine. There may be some consumer products where we do see people pay extra for a greener product, but for the most part you need to provide that customer with an advantage through environmental efficiency. For example, reduce the amount of waste they have to discard from the use of your product or eliminate the need to refrigerate your medicine.
The R is responsible manufacturing. We do believe that's how we will differentiate ourselves, and that people do want their products to be from responsible manufacturers. The E is for efficient operations. That's where many companies start their sustainability journey, but the program needs to advance beyond that. The last letter is S for stewardship, which we see as addressing the issues of concern in the communities where we live and work.
So that's where I see the field going. Getting consumers to value all of the elements of environmental sustainability that go beyond efficiency.
The full recording of this conversation is available. The Bard Sustainable Business Fridays conversations have ended for the semester, but will resume in September.
Image of Tom Polton courtesy of Polton.