This post was originally posted on GreenBiz.com on April 17th, 2014 and was written by  Eban Goodstein, Ian Edwards, Meghan Ryan and Christina Wildt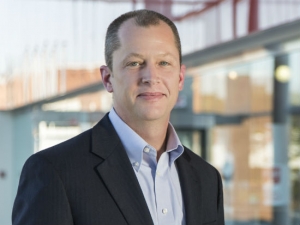 Through Campbell Soup Company's iconic soup division alone, the $8 billion business sells 2 billion cans of soup per year — which represents 60 percent of the so-called "wet soup" market in the United States, and a sell-through that reaches 100 million households per year.
That's a lot of sustainability touch points, as the following conversation with Dave Stangis, vice president of corporate social responsibility and sustainability at Campbell's, explains. He describes how Campbell's integrates "sustainability as core business strategy" — everything from how it impacts growth goals and resource management to innovation and reporting.
This Q&A is an excerpt from a March 28 Sustainable Business Fridays conversation held by the Bard MBA in Sustainability program, based in New York City. The twice-monthly conversation series features sustainability leaders from across the globe.
Bard MBA: Could you give us an overview of what sustainability means at Campbell?
Stangis: When we talk about it inside the company, we really do talk about building a strategy that drives innovation, cost reduction, time to market and better decisions. And that discipline of sustainability expands every day to new areas such as procurement and sustainable agriculture. Our philosophy is to move from people doing good work to business processes. We leverage all of the tools a business has to drive group performance and integration from training to recognition to even executive compensation. So, that's really the high level, the framework in terms of sustainability: the long-term destination goals to drive change, culture and performance. And there's also the integration piece: How to turn it into business process from just good ideas.
Bard MBA: What has your role as a public company done to your sustainability strategy?
Stangis: I would say that being a publicly traded company forces us to be very diligent on how we make the case. There are a lot of things that we do that we need to be able to explain in fairly strong detail. This happens because we are a public company. I feel like if we can't deliver a convincing case to our investors, then we shouldn't expect our CFO to be comfortable with our story either. That's my job: to make sure my CFO has what he needs to understand it and communicate it.
The other thing that being a public company helps with is I have a lot of engagement with socially responsible investors. We do investor outreach. We have analyst meetings that are focused on sustainability. We talk to shareholder advocates on particular issues. They hold Campbell stock but they are interested in particular issues that we are engaged with. These are all ways that we can learn about future issues and bring that knowledge into the company.
Bard MBA: How do you account for sustainability in terms of costs?
Stangis: It's a double-sided story, right? So, if I'm the chief procurement officer, a lot of what I see in sustainability looks like added cost, at least in
the near term. If we are trying to put in more sustainable packaging or if we have commitments around gestation [crate]-free pork, these may look like added costs in the near-term, so we have to work with our procurement organization. No one wants added costs. Our customers don't want them, and our chief procurement officer, whose basic job is to supply quality ingredients at lower costs, doesn't want them either. But it may be a near-term cost with which we are trying to minimize long term costs and position the company better.
But for example, on the supply chain side and the manufacturing side, much of the work that we are putting in place around renewable energy, water conservation and energy savings are saving money. We've put in projects that are delivering upwards of $60 million in savings over the last five years. We're also seeing savings from sustainable infrastructure projects as well as sustainable packaging and lightweight transportation.
Bard MBA: What is the source of your commitment to sustainable practices? Why is Campbell leading and other companies are not?
Stangis: I had the benefit of working at another company and creating this function from scratch before I came to Campbell. That helped me come in with the right mindset. It took some negotiation and collaboration here, but it was the setting of these long-term goals. That was not the norm at the time.
The concept of decoupling growth from environmental impact was really unique at the time, too. Companies were trying to make incremental steps, like 5 percent or 10 percent, but what those big goals do for you is enable informed risk-taking and innovation. Long-term goals extend your story and they drive change in companies. Incremental goals don't drive change. They just focus a little bit of attention. It's just doing the same thing a little bit differently or a little bit better.
The goals that seem impossible are the ones that force behavior change and force people to ask themselves new questions. And it drives a ripple effect all through the company. More and more companies are doing this now. We're all learning about how to move this from a nice-to-do sustainability exercise into a business tool set for the company.
The full recording of this conversation is available here. The next Bard Sustainable Business Fridays conversation will be April 24 with Jeana Wirtenberg, president and CEO of Transitioning to Green and author of Building a Culture for Sustainability.
Photo of Dave Stangis courtesy of Stangis.