What is the agricultural potential of the Big Apple? With a population of 8.2 million people packed into approximately 469 square miles, many New Yorkers would say not much. Kubi Ackerman, a research/design project manager at the Urban Design Lab (UDL) and Sarah Brannen, VP of Research and Policy at Hudson Valley Pattern, would disagree. On November 19, the two convened to discuss food security and urban agriculture in the New York City metropolitan area as a part of the Bard MBA in Sustainability's Sustainable Business Series.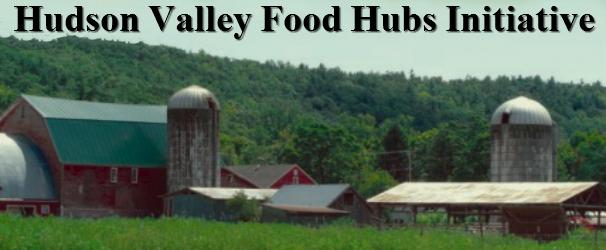 Ackerman and Brannen have used their combined research to evaluate New York City and the surrounding area's potential to serve as a food hub for its growing population. "A food hub [is defined as] mission-driven collaborative market relationships between farmers and consumers to provide a more sustainable and efficient way to acquire local food," said Brannen.
Ackerman has used geospatial information systems to examine current levels of food production in the NYC region, its production potential, as well as its ability to meet regional food needs in the area. He presented some of the infographics used to evaluate where food production is currently taking place in NYC. According to his UDL research, NYC food production is currently taking place in about 500 community gardens, and 20-30 urban farms. By examining the foods consumed by NYC residents in need of fresh produce, Ackerman believes that transforming NYC into a productive food hub would be a worthwhile, yet resource-intensive challenge.
Similarly, Brannen's work with the Hudson Valley Food Hubs Initiative has taken a broader look at the food hub potential of the surrounding areas of NYC. By conducting literature and best practice reviews of existing food hubs, she and her colleagues have worked to determine whether food hubs are a viable business model for urban farmers. While the food hubs sampled varied in their financial sustainability, they have identified the following list of challenges and goals for regional food producers:
Establish an anchor set of buyers & sellers to provide the consumer base for the business.
Account for the challenges of seasonality. For instance, how do food growers sustain their businesses when kale is no longer in season?
Cash flow challenges between farmers and financial institutions, which operate on different time scales.
Employ highly knowledgeable, experienced, and mission-driven staff fared better for the majority of the food hub businesses analyzed, than those who hired less experienced and/or knowledgeable staff.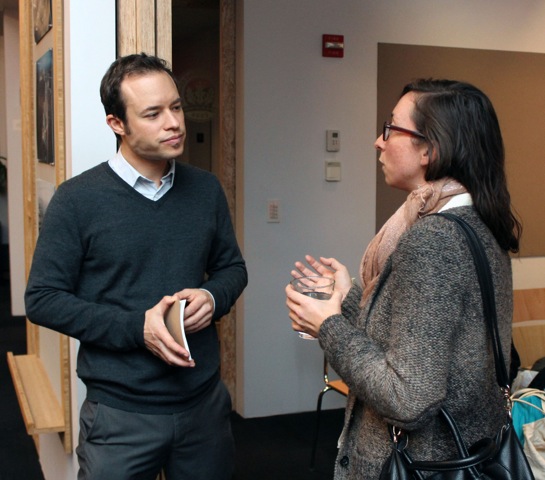 While there is still more work to be done, Ms. Brannen and Mr. Ackerman provided a fascinating evening of thought-provoking commentary about the potential of NYC to become a self-sustaining food economy in the future. We look forward to hearing more about their work with foodshed initiatives in the NYC area in the future!
For more information on the Bard MBA in Sustainability program, click here.