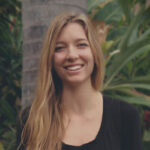 When Amanda Wilson, Joshua Hughes and Sara Czarniecki founded Blacksheep Regenerative Resource Management in 2015, they committed to honoring their customers, communities, workers, shareholders and the land.
Based on 178 acres in the rainforests of Costa Rica, the Blacksheep team works alongside local neighbors to regenerate degraded land into biodiverse mixed forests. Their competitively priced turmeric products are the result of the reforestation process, and they create livelihoods for Blacksheep's worker-owners.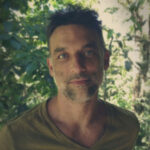 Now Blacksheep is scaling. The company offers a suite of services to help other teams start regenerative projects and to connect investors with landowners in environmentally exhausted areas. It's also working to secure private investors to fund an agricultural processing center in Costa Rica.
Bard MBA students Michael Conway and PJ Connolly spoke with Wilson, Hughes and Czarniecki about why it's important that businesspeople enter the agricultural space, the company's services, and Blacksheep's plans to scale.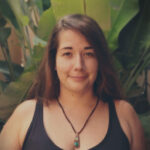 The following Q&A is an edited excerpt from the Bard MBA's December 6th The Impact Report podcast. The Impact Report brings together students and faculty in Bard's MBA in Sustainability program with leaders in business, sustainability and social entrepreneurship.
Reprinted from GreenBiz.
BARD MBA: YOU'VE ADVOCATED FOR MORE BUSINESSPEOPLE IN THE AGRICULTURE SPACE. WHY IS THAT? SO IMPORTANT?
HUGHES: Lots of people come to us who want to learn and use their hands in the soil—who want to do the farming part. What we really need to bring to the table, though, are other skills: how you land an investor, how you cope with having an investor, contracts, how you deal with distributors. These are conversations that farmers aren't typically taking part in, at least on the ground. So, a lot of what we need isn't coming from the farms, it's coming from the business world, the investment world. We need to understand, quantify, and explain what the best practices are moving forward.
WILSON: Blacksheep was very much founded on the premise that honest, ethical business is what's going to turn the tide on environmental destruction and the deep disparity between the global north and global south. For us, business is activism.
The world's been operating under some pretty unethical business standards for a long time, and that's led us to the unstable place we're in now. A lot of that is due to human greed, but a more tangible and solvable way to look at it is that it's just bad systems design. As a culture, if we can't figure out a way to grow our food and get it to people without poisoning our water, we're not trying very hard. We can design better.
The best way for businesspeople to get involved is by looking to the waste stream. What's being mistreated, misused or thrown away? What can you design better, and how can you use your skillset to build a better system that makes the old one obsolete?
BARD MBA: CAN YOU TALK US THROUGH BLACKSHEEP'S SIX SERVICES: INVESTMENT, CONSULTING, DESIGN, MANAGEMENT, PROCESSING, DISTRIBUTION? IT SEEMS LIKE A LOT TO TAKE ON.
HUGHES: It does seem like a lot to take on, but we've been doing the design, management and investment for our own farms for the last decade to see what would really work, and we found that these services organically rose to the top.
CZARNIECKI: We do all the designs for our own business models and for our farming projects in Costa Rica, which is a whole department in our company. We also manage all those projects, so once we have the proper designs in place, our team brings them to fruition.
We're pretty deep right now into the processing piece. We're developing an agricultural processing center in Costa Rica for our main commodity, turmeric. We're moving into the installation phase right now. It's really exciting.
HUGHES: As we develop our own farms, we're trying to find the missing pieces for other small farm projects, and access to processing equipment is maybe one of the biggest ones. What we're doing on the ground in Costa Rica is creating the infrastructure to stabilize our products without a lot of spoilage and then get them to market.
WILSON: That's where the distribution piece really shines for me. By opening this processing facility, we're able to bridge the gap for a lot of small farms in Costa Rica. We're not just bringing our own products to market. We're reaching out to our national community in Costa Rica and helping small farmers who otherwise wouldn't be able to sell certain products get their products to market and get a decent price for their labor.
BARD MBA: YOU'VE BEEN SCALING YOUR OPERATIONS AND LOOKING FOR PRIVATE INVESTORS.
HUGHES: This year, we opened ourselves up to selling equity in the company in the U.S. through our parent company so that we can invest in new land and infrastructure. We're raising a little over $6M and have so far rallied about a quarter of that. We're now working to secure loans to get the equipment and processing facility up and running. We're about midway on the securities raise and are hoping to close it out by the beginning of 2020.
What I've learned is that a ton of people are poised to invest in the regenerative world—from private equity investors to family offices and funds. But there hasn't been a lot of the work done in the farming world and regenerative space to allow and land that investment.
We've dedicated a tremendous amount of effort to create systems so that we're prepared to take the, frankly, trillions of dollars that are ready to be unleashed into the regenerative world and know how to use that money well and the proceeds well.