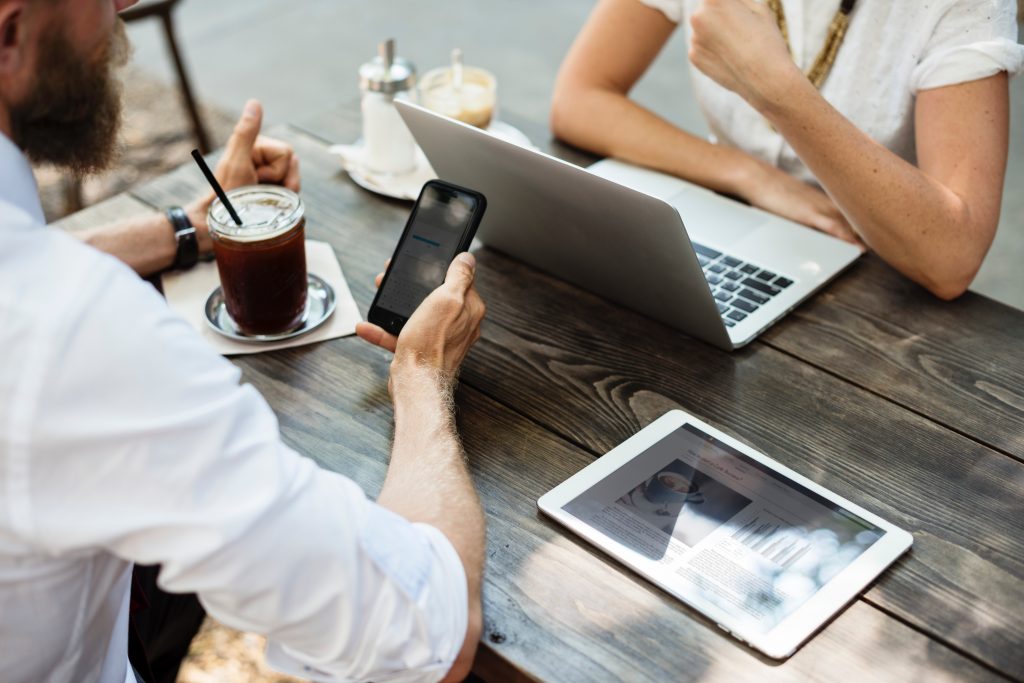 Today's shopping experience is radically different than it was ten years ago. Empowered by limitless access to information, consumers conduct extensive research of products and services before interacting with any sales representatives. Shopping no longer means showing up a store–or, in the case of shopping for real estate, a broker's office or open house. Google refers to this phenomenon as the "Zero Moment of Truth" or "ZMOT."
In this new paradigm, selling green and energy-efficient homes will require engagement with customers earlier in the sales cycle and across new channels. Successful real estate professionals will map their customers' sales journeys to identify earlier points where they might present information and attempt to influence decision making. This typically means investing in digital engagement tactics over traditional and network marketing activities.
Today's home buyers perform extensive online research prior to connecting with any new home builder or real estate professional. The National Association of REALTOR's (NAR) Digital House Hunt report revealed that 52% of home buyers turn to the web as the first step in their search process. Shoppers performed an average of 11 searches prior to taking action on a real estate site. According to NAR, photos and detailed property information are the most useful website content for buyers on real estate webpages. Virtual homes tours were among the top website features. Photo and video tools offer the best digital opportunity for home buyers to "experience" a home personally before physically stepping inside. It engages the home buyers emotionally.
Innovative builders, including Thrive Home Builders in Denver, Colo., realize that extensive educational displays about building science and high performance home features in their sales centers are no longer fruitful. Gene Myers, Owner/CEO, spoke at the 2017 Energy & Environmental Building Alliance conference about how his company has scaled back its extensive building science educational center, which featured wall assemblies and detailed information about home features, as prospective home buyers were less willing to engage with the displays during their in-person visits, given that many had conducted extensive online research before arriving at the center. Thrive's sales center now features a pared-down display that reaffirms the company's differentiation and value proposition.
Top tips for selling green homes–
1. Incorporate information about the features and benefits of green homes across online channels.
Given the online search habits of today's home buyers, real estate agents can have the greatest return-on-investment when they invest primarily in online marketing activities. Prominent information about green home features and benefits on company websites, blogs, and social media, can inform home buyer decision-making and enhance a company's reputation for high-performance homes. Limit investment in offline channels that are not personalized or drive traffic toward in-person events, such as open houses and workshops, because the return-on-investment for these engagements is lower.
2. Post regularly to "stick" with potential customers.
Regular activity on digital channels enables builders and agents to be remembered and considered by potential home buyers during their home search process. Multiple posts about sustainable home construction and considerations for home buyers can establish a remembered reputation in the minds of potential customers.
Finding the time to engage regularly on social media may seem daunting, particularly to small firms. But, failure to do this can hurt sales. Social media posts need not be lengthy and can become part of one's daily activities, with relevant photos snapped during construction, design meetings, and open houses.
3. Make it personal.
Resist the urge to discuss green building trends and issues on a national or global level. Instead, speak directly to the interests of target customers and how they can be met by the efficiency, comfort, and durability attributes of green homes. Highlight familiarity with the geographic regions and home types of interest to target customers. Feature successful transactions with current and previous customers via photos and customer reviews.
Today's shopping experience is changing the way that home buyers are searching for real estate search. To sell green homes, builders and real estate professionals should look to online platforms to meet customers earlier and inform about the features and benefits of green homes.