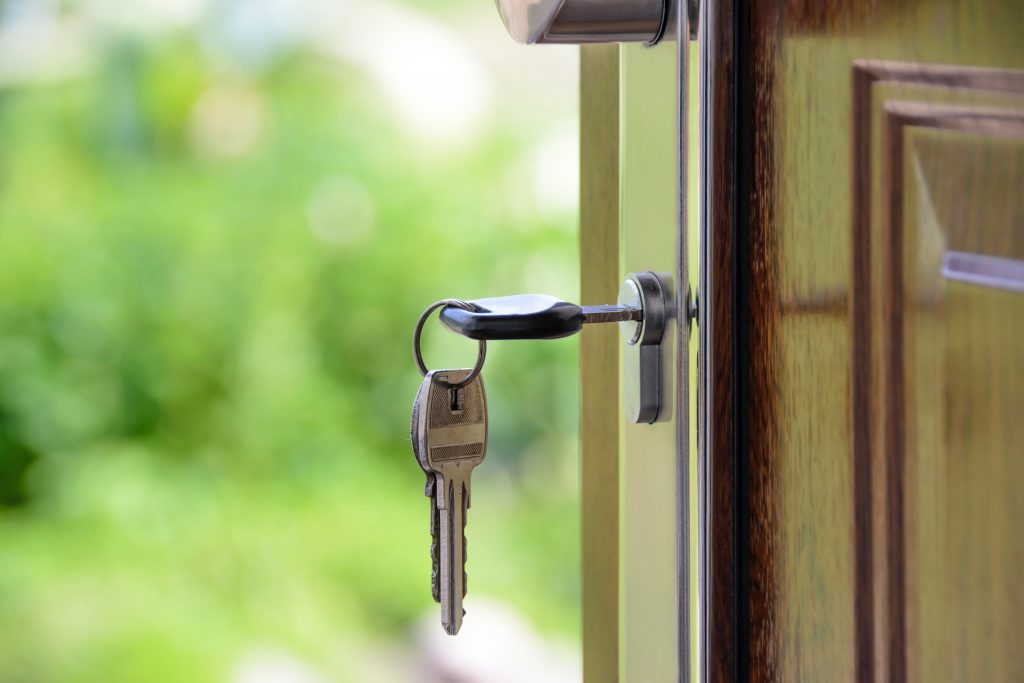 The real estate market is rapidly changing. Technology and business innovations in the real estate sector offer new leverage points to influence the real estate transaction, increase sales of high-performance homes, and reach home buyers.
This is needed because "green" continues to lag in the residential market. Consumer demand for high-performance homes is real, but lack of visibility for the features of green homes in the real estate marketing and appraisal processes is constraining the market.
Home buyers are often unable to distinguish homes that are more efficient, comfortable, durable, and healthy from conventionally built homes. Features that reduce maintenance and operational costs are often not factored into the appraised value of the home, which means that home buyers are not capturing the full value of their investment.
Numerous organizations are making progress to train real estate professionals and appraisers in communicating the value of green features, add green features into multiple listing service (MLS) databases, and develop connections to "auto-pop" green home data from green building certification programs directly into real estate listings.
A healthy economy and technology disruption are helping startups tackle the green real estate visibility problem in new ways. Between August 2016 and August 2017, a total of 111 real estate startups secured over $502 million in early stage equity funding. Investors see lots of room for technological innovation and new offerings within the real estate industry (Source: Inman). Emerging technologies, like virtual reality tools and blockchain, are rapidly reshaping in the real estate sector.
The new era of real estate offers several leverage points for influencing the green home real estate transaction:
1. Mobile Apps for Appraisers & Home buyers
Mobile apps, like the popular property listing tools Zillow and Trulia, have been popular for quite some time.
Now, a variety of new tools are emerging on the market, including those that streamline interactions between real estate agents and buyers, like Quo and ArriveHome, and others, like Home Canary that streamline the appraisal process.
Most of these apps have the ability to incorporate green home features into real estate listings and/or appraisal considerations. Some also engage home buyers and owners in understanding a home's performance and opportunities for improvement.
For example, HomeSelfe helps homeowners perform a DIY energy efficiency audit, find utility rebates, and connect with qualified contractors and energy advisors. HomeSelfe has a product targeted for real estate professionals looking to differentiate themselves based on the energy efficiency.
2. Internet of Things (IoT) as a Marketing Tool
Many new home builders are offering "connected home" packages that include a variety of smart home devices, such as security systems, lighting and lighting controls, and smart thermostats. The comfort and convenience offered by these features is enticing for home buyers.
Existing homes can also benefit from smart home technologies to make their listings more appealing. The National Association of REALTORS' Center for Real Estate Technology (CRT) is exploring the opportunity for real estate listings to connect with live data streams from smart home devices to ensure that home buyers have robust information about indoor air quality, energy use, HVAC utilization, and more.
Additionally, many home performance contractors utilize consumer-grade indoor air quality monitors, like Foobot, as diagnostic and educational tools when they first engage new customers to help them understand their home's performance and health issues.
3. Blockchain & Real Estate
Blockchain, a digital registry to record transactions made by cryptocurrency, offers potential for capturing details about a home's transactions and renovation history, including energy efficiency retrofits. Blockchain could facilitate the development of a "Carfax for home" detailed history to inform home buyers. CRT is researching blockchain applications for real estate. The new venture, Propy, offers a global real estate marketplace with decentralized title registry via smart contracts on blockchain. In March 2018, Propy piloted the first U.S. real estate transfer recorded on blockchain in Vermont.
4. AR & VR for Home Tours
Numerous firms are launching to offer artificial reality (AR) and virtual reality (VR) alternatives to the in-person home walk-through. These virtual home tours offer flexibility and convenience for home buyers. AR and VR home tours have the potential to be customized with pop-up messages about energy-efficient and green home features. For example, Pearl Certification partnered with Immoviewer to incorporate identifiers for green home features in Pearl-certified homes to increase the visibility of performance features, particularly those that are not readily available after construction is completed.
New technologies gaining acceptance in the residential real estate sector offer the opportunity to make green home features and value more visible to home buyers. These tools could help drive a market shift toward higher-performance home construction.