Republished from GreenBiz 
On January 10th, New York City announced a goal to divest its pension funds from fossil fuel interests within five years. Currently, the city's five pension funds hold approximately $5 billion in securities from over 190 fossil fuel companies, making it one of the most significant divestment efforts in the world to date.
New York City Comptroller Scott Stringer linked the action to the fight against climate change: "Safeguarding the retirement of our city's police officers, teachers and firefighters is our top priority, and we believe that their financial future is linked to the sustainability of the planet."
And 350.org founder Bill McKibben noted that, with New York City's announcement, "the battle to save the planet has shifted from largely political to largely financial."
Bard MBA's Cindy Wasser spoke with Dan Zarrilli, NYC's Chief Resilience Officer, about the city's divestment plans, its fiscal responsibility to its pensioners, and why the announcement is much more than a symbolic gesture.
The following Q&A is an edited excerpt from the Bard MBA's February 2nd The Impact Report podcast. The Impact Report brings together students and faculty in Bard's MBA in Sustainability program with leaders in business, sustainability and social entrepreneurship.
BARD MBA: Tell us about the divestment plan and what led the City to take this action.
Dan Zarrilli: The plan is one piece of a very broad spectrum of actions that we're taking on climate change here in New York City. We're investing $20 billion dollars in climate adaptation. We're making great strides on cutting our greenhouse gas emissions.
What we announced a few weeks ago on divestment is an important part of that effort to make sure that we're holding fossil fuel companies accountable for what has been done to our planet. We're also making sure that we're being responsible to the pensioners who rely on the City's pensions by getting fossil fuel investments out of that portfolio. They've continued to underperform relative to the market and the outlook for them is poor.
We're the first city and I believe state to make a specific goal of divesting our full fossil fuel assets, and we're planning to do that as quickly as we can within the next five years.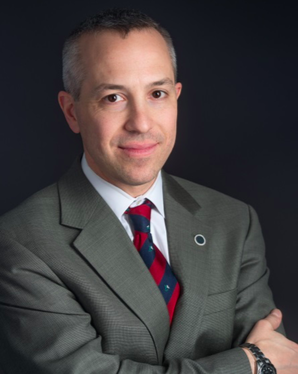 BARD MBA: Why now?
Zarrilli: It's just the right moment to accelerate our climate change actions through the lens of our pensions. It's the moment because the market demands it with fossil fuel assets underperforming. It also happens to line up well with our need to continue accelerating climate actions with efforts such as our mandatory building retrofits and expanding electric vehicle charging infrastructure. Good fiscal and fiduciary responsibility to our pensions lines up perfectly with the right thing to do to protect the climate, so the time is now.
BARD MBA: How is the City going to convey to its pensioners and residents that this isn't just a symbolic gesture?
Zarrilli: It's clearly not a symbolic gesture—many organizations are taking these same steps across the globe. Norway's just made news for its divesting, and Lloyds of London and a bunch of universities have also stepped up to do this. They recognize that the potential for stranded assets is real and will mean that fossil fuel companies are going to continue underperforming well into the future.
We want to make sure we're doing everything to make sure that our pensions continue to perform for those who rely on them. New Yorkers know that we're taking the right, prudent, steps to protect their pensions. This just fits into the overall work we do as a city.
BARD MBA: Who was involved in this decision, and how did it roll out internally?
Zarrilli: Within the Mayor's Office, a number of us who work on climate change issues also work really closely with the pension office and other offices. We're doing this in partnership with other trustees on the pension boards as well. If you saw our press conference a few weeks ago, the City Comptroller was there, as well as other trustees like the Public Advocate. The heads of the unions that are affected were also there, all standing up and saying this is the right thing to do. By setting a target, we're making a really bold statement.
BARD MBA: Your background ranges from economic development to coastal management. what led you to your current position as Chief Resilience Officer?
Zarrilli: I spent a lot of time, going back to 2004, on waterfront issues. At one point, I oversaw the City's cruise terminals and ferry landings and negotiated the deals for operations on those facilities. And of course when Hurricane Sandy hit in 2012, a lot of the facilities in the portfolio I managed were extensively damaged and needed to be restored, so I spent a lot of time in the recovery effort.
In 2013, I made a pivot and supported the City's efforts to develop a comprehensive coastal resiliency plan for all five boroughs with the knowledge and insight I'd gained. It's been a steady trajectory of continuing to make sure that we are doing more and more on climate change. Our sustainability office has great leadership and great teams doing a lot of amazing work. Really, my work is about making sure that New York City continues to lead on climate change.
At this moment, when United States has pulled out of the Paris Agreement, we're doubling down on the investments we're making as a city. We've learned that when we take action here in New York City, the rest of the globe notices.