"Everyone deserves the opportunity to have clothes that fit and are in good shape"–that's the philosophy of Michelle Ooley, founder of Mobile Menders, a volunteer group providing free sewing and mending services to those in need in the Twin Cities metro area of Minnesota.
Volunteers haul their sewing machines, irons, needles, and thread to shelters, housing, and job training programs in the metro area. Residents are often waiting in line as the volunteers set up shop.
Volunteers tackle many types of projects, but spend most of their time hemming pants, replacing buttons, and patching tears, while swapping stories with the residents who choose to stick around and wait.
And Mobile Menders is having measurable impact. Since its founding in June 2017, it has grown to over 130 volunteers and held 27 mending events at 12 partner organizations. These efforts have kept 250 lbs of clothing out of the landfill. Its true social impact is more difficult to measure, but when organizations invite Mobile Menders back, and people eagerly wait in line to get their clothing repaired, success is palpable.
It Began on Earth Day
The inspiration for Mobile Menders came this past May, after Michelle volunteered for an Earth Day event hosted by the Minnesota Pollution Control Agency, where she works, and the Ramsey County Fix-It-Clinic. She and three of her co-workers signed up to mend clothes at Union Gospel Mission with the goal of reducing the number of repairable items thrown in the trash.
As they wrapped up a busy four hours, a man named Jim came up with a coat in need of a new zipper. Out of time and lacking a replacement, Michelle offered to take it home. When she returned it a few weeks later, Jim was brought to tears that she had bothered to repair his only coat. Michelle, also tearing up, realized that mending could do more than reduce waste, it could serve people in need.
Asking around, she quickly discovered that area services for homeless and low-income communities focused on shelter, meals, and occasional clothing donations but that none followed up with regular services to fit or repair clothing in poor condition.
While mending is not as urgent as food or shelter, ill-fitting or visibly worn clothing can be demoralizing as you try to get back on your feet. Imagine having to go to a job interview wearing pants with visible tears. Or trying to make it through a Minnesota winter wearing a coat with a broken zipper.
By offering free mending services at organizations such as Salvation Army HOPE Harbor and Dress for Success, Michelle knew that she could provide a bit of dignity to those facing hardship. She called around to schedule events and put out the word for volunteers, forming her original Mobile Menders crew from her co-workers.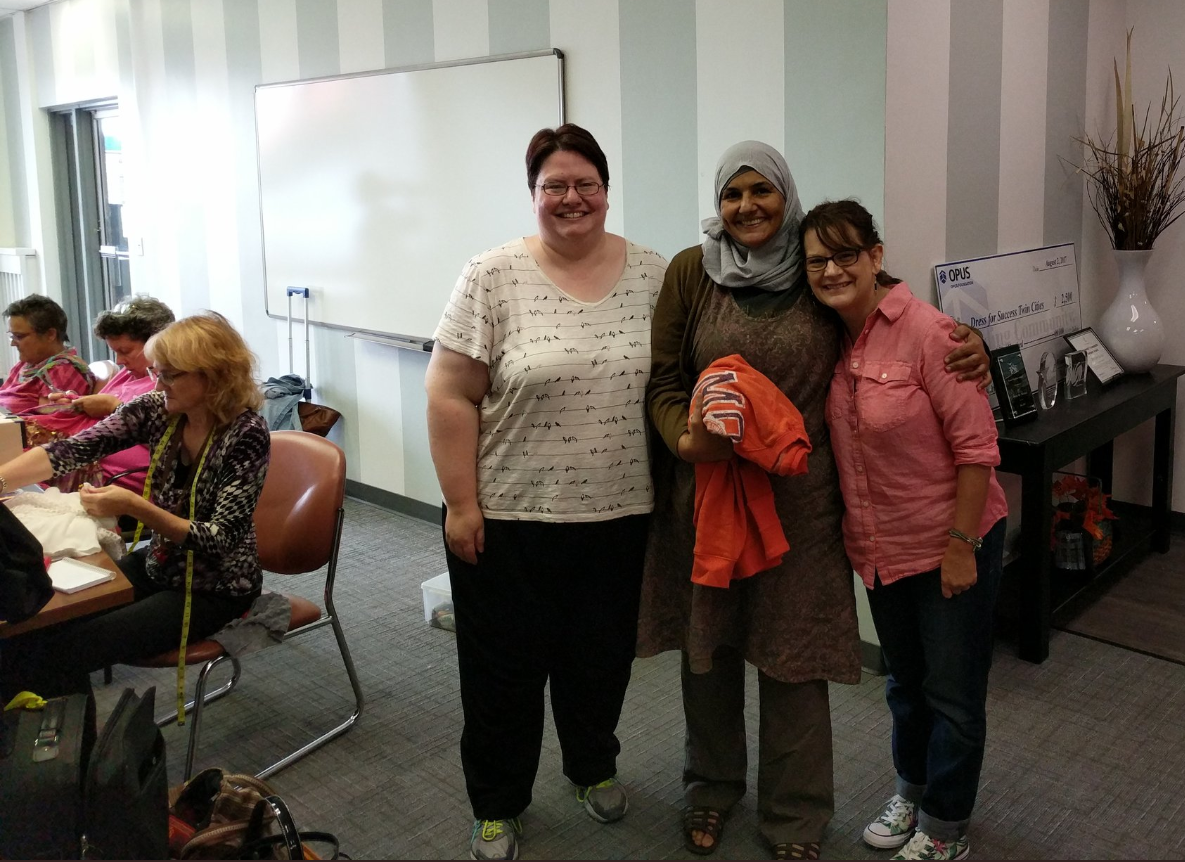 Explosive Growth
Michelle's efforts struck a nerve. Mobile Menders saw explosive growth following a Minnesota Public Radio article this August highlighting its efforts. Almost overnight, its volunteer base went from a handful to over one hundred.
Blown away by offers of help, Michelle strategically harnessed the response, establishing a core set of volunteers to steer the ship, while quickly setting up more events to keep her new volunteers engaged and busy. The increased volume has allowed Mobile Menders to make repeat visits to organizations with the most need. New organizations have also begun requesting Mobile Mender services, bringing the number of partners up to twelve.
A local paper, the West 7th Community Reporter has expressed interest in providing fiscal sponsorship as Mobile Menders grows, which would allow it to establish the financial credibility it will need when Michelle seeks non-profit status in the future. Michelle has already been contacted about starting chapters in other cities, something she hopes will bring in income in the future. In preparation, she is getting the name Mobile Menders trademarked and setting up a basic framework for operations.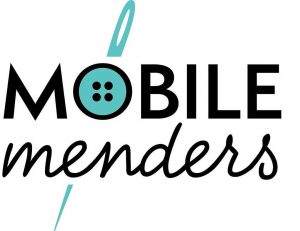 Future Goals
Those who meet Michelle are struck by her welcoming attitude, her candor and engagement with clients, and her big dreams for the future of Mobile Menders. She is careful not to take her recent successes for granted and is working hard to put the pieces in place for long term impact.
Currently limited to evening and weekend events by her work at the Pollution Control Agency, Michelle's dream is to run Mobile Menders full time once it achieves 501c3 non-profit status. This would allow her to hold events during the day and manage multiple events for optimal impact.
While some may have enjoyed their Earth Day service and moved on, Michelle seized the opportunity to lead her community and fill a need. What started as a one-day event has quickly become a vibrant group of volunteers providing hundreds of people the confidence boost that comes from a well-fitting, good looking garment that is simultaneously kept out of the landfill.
Interested in supporting Mobile Menders? Please visit their GoFundMe site or send supplies through their Amazon Wish List. If you're in the Twin Cities, consider volunteering!