Katie Ellman, MBA in Sustainability Candidate, Bard College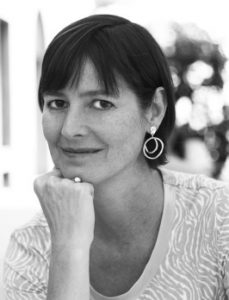 Bard MBA spoke to Maureen Kline, Vice President, Public Affairs & Sustainability, Pirelli Tire North America on the role that innovation and technology plays in the present and future of the tire industry, to not only make it more sustainable but to also continue to improve performance and safety.
In addition to her work with Pirelli, Maureen also writes a weekly column on sustainability for www.inc.com.  She also chairs the board of the Tire and Rubber Association of Canada and sits on the advisory board of the Corporate Responsibility Association where she co-chairs a Thought Leadership Council on Brand and Reputation Management.
You can follow her on Twitter @kline_maureen
The following Q&A is an edited excerpt from a Sustainable Business Fridays podcast released on Friday, October 7, 2016 by the Bard MBA in Sustainability Program, based in New York City.
Bard MBA: When people think about a business that has been around as long as Pirelli Tire and their role in the automobile landscape, sustainability is not the first thing that comes to mind.  How does Pirelli work sustainability into their business model? 
Maureen Kline: Pirelli is a company that is headquartered in Italy and has been around for more than one hundred and forty years and it is like many European companies in that it is doing pretty well in sustainability compared to your average American company, I would say in my opinion.
Their history is very much a stakeholder model. It was originally a family owned company and really had a sense of taking care of its community, its workers and the environment.
The tire industry is not the most obvious industry for sustainability given that it is part of the automotive industry and people don't think of tires as necessarily a clean product and of course our major focus is consumer safety.  I think of it as a sustainability aspect and most people don't really give enough attention to the tires and the tires are very important because they are the thing that is between the car and the road. So obviously we have a huge focus on safety and we have a lot of R&D innovation for safety and also now for environmental aspects for the tires fuel efficiency-which the car companies are very interested in as well as consumers.
A tire looks like something that is very simple but it is not.  There is a lot of R&D behind it.
Bard MBA: Can you elaborate more on what you mean when you say that European companies are doing well in sustainability compared to your average American company?
Maureen Kline: One thing that I have noticed is that investors in Europe have been more focused on sustainability than investors in the U.S., and a lot of the typical European companies were family owned and maybe not as large and not as focused on the quarterly shareholder model.
Having said that I think there is definitely a business case for sustainability in the sense that a long-term view can make a company very healthy over the long term and also bring short-term profits.
Bard MBA: You have had a varied career.  How did you come to this position?
Maureen Kline: I came to Pirelli in 2006 after a long career in financial journalism and I started in the communications department and then moved into international public affairs. In 2012, I moved to New York and was put in charge of North American Public Affairs and Sustainability for the U.S., Canada and Mexico.
A lot of the sustainability journey is about monitoring and quantifying and measuring and then setting goals.  Every year we monitor these goals and put programs in place to do better. It is a continuous process all the time.
Bard MBA: Have you always been interested in sustainability?
Maureen Kline: I have always been interested in how business can make a positive impact on the world and I have become more and more interested in this shift from short term quarterly profits to longer term stakeholders, all stakeholders not just the shareholders, and Pirelli has been very active in that for a long time.
Bard MBA: Has there been, in either your journalistic career or at Pirelli, resistance or pushback against this idea or this way of doing business?
Maureen Kline: I wouldn't say resistance or pushback but there is any time there is change, there is always the tendency to say "why are we doing this?"
That leads me to a reflection on sustainability in general and I think where innovation comes in, I think we are going to see a lot more changing business models.  So for instance, for tires you might see in the future if you have a lot of car sharing and self driving cars and so on you might see tires sold not by the single unit but by the number of miles.  So if a car fleet needed a continuous supply of tires whenever they need to be changed you can do a contract where you are just supplying all the tires they need and then measuring that by miles and that gives incentive to a tire company to make tires that will be of high quality and last and I think we are going to see more of those different business models.
Bard MBA: Definitely, as Uber is going toward driverless vehicles, organizations like that will be leading some of that demand and change.
Maureen Kline: Absolutely, one of the things we do now is called the cyber tire. In some of our truck tire sales, truck tires sold to fleets with a chip in the tire so that the fleet manager can manage the fleet of tires (remotely) from a cell phone or computer and know at any given time which tires need to be inflated and retreaded which need to be replaced and there is a direct cost savings in terms of fuel economy when you are focusing on proper inflation for tires, not only cost saving but improvement for the environment if there is better fuel economy.  You can do a lot with that concept of the chip in the tire.  The implications go pretty far, the tire can read the road conditions and feed that back. I think there will be a lot innovation there as well.
Bard MBA: You sit on the advisory board of the Corporate Responsibility Association, can you tell us a little more about the association and your role there?
Maureen Kline: Corporate Responsibility Association, I am a recent new member. It is an association of member companies and it has four or five thought leadership councils that are working on things like ratings and rankings.
There is a really interesting evolution in terms of corporate reputation and brand. It is really so important to create trust around your brand. Trust is something that you can achieve through your sustainability actions. Everyone wants consumers to trust their brand, and improve their reputation. You can say that it is an opportunistic reason to do sustainability but, I don't care what the reasons are as long as companies do move toward sustainability because I think it is just so important and  you need to have real world incentives and improving your reputation is one of them for sure. You can no longer get away with green washing or fluff, you really have to have a serious strategy to earn that reputation.