Two years ago, 14 titans of industry came together and vowed to overcome the massive global challenges standing in the face of prosperity — theirs and everyone else's. They called themselves the B Team. They were inspired by the work of Lester Brown and the B Corp movement, which takes as a self-evident truth that purpose, not profit, must form the foundation of any business that wants to stick around. B also stands for Plan B — a contingency plan for businesses operating on a planet in danger.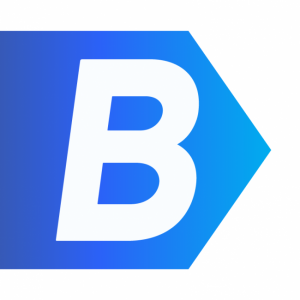 The B Team formed after a series of workshops with civil society leaders, systems experts, sustainability pioneers, economists and entrepreneurs. The founders included Richard Branson of Virgin Airlines, Jochen Zeitz of the Kering luxury goods group, Guilherme Leal of Brazil's Natura, Ratan Tata of the Indian multinational behemoth that bears his name, Arianna Huffington of online journalism fame, Paul Polman of Unilever, Mo Ibrahim of Celtel Intl in Africa, and seven others.
Faced with the prospect of more than 9 billion people on planet Earth by 2050, and a diminishing supply of natural resources, these leaders saw a world that would too soon be unable to sustain human life, much less the businesses that connect the human population.
They understood that business had been a major driver of these increasingly catastrophic results — and that the current take-make-waste paradigm of business was irreparably damaging the planetary theater in which it operated. They believed that, since business screwed it up, business had to fix it.
Beyond damage control, however, they believed that effective social and environmental stewardship had become sine qua non to enduring financial success. When fully executed, the new paradigm would enable businesses to thrive, not just to survive. They developed a systemic approach to changing the nature of business — setting an ambitious, impressive, even awesome, set of goals to be implemented throughout their companies:
Two years in, how are they doing? What impact have they had?
A year ago, Jo Confino, writing for the Guardian, called for more than press releases. He expressed concern about lack of funding. On their website, the B Team claims a phenomenal response to their challenges: Through 2014, over 1,200 Plan B kickoff events took place in more than 470 cities and 73 countries, giving shape to their plan. They have 14,500 Twitter followers and regularly provide a digest of news and events in the sector, a kind of Flipboard of the movement. In September 2015, the group staged a conference with passionate presentations by renowned scientists, CEOs, policy leaders and heads of global NGOs.
B Team members have received a great deal of attention in media and at key events. They've forged partnerships with organizations like the World Business Council for Sustainable Development and Ashoka, a leader in the social enterprise movement. They've joined the 2015 B20 Anti-Corruption Task Force. They're good storytellers.
They formed partnerships with Transparency International, Global Witness, Global Financial Integrity and OpenCorporates, creating a working group to drive transparency. In January 2015, the B Team presented their Plan B for Business at Davos and committed to annual updates on its performance. They've sent an open letter to Christiana Figueres of the U.N. Framework Convention on Climate Change, calling for radical progress at COP21in Paris, and now celebrate that.
Is this enough? Are they preaching only to their choir? Will they bring skeptical corporate peers into the fold?
The B Team is targeting its own cohort: mega-corporations arguably more capable of rapid, transformative change than the forces of governments, NGOs or social movements. Many of their executive peers, however, are highly incentivized to conduct business as usual. In their world, intentions are laudable, but results count.
Targets can be set and metrics defined differently — even radically differently — but to persuade the most recalcitrant, the targets must be hit. B Team leaders must provide hard evidence, both quantitative and qualitative, that their paradigm is working inside their own companies.
In the long run, that evidence will secure and hold the attention of their peers and make believers out of those from the religion of growth for growth's sake, at any cost. They say on their site that they will do this, as part of their future plans. If it can deliver, the B Team will play a crucial role in the unfolding drama of our struggling planet. Let's stay tuned.
By Gwenyth Jones a student in the Bard MBA in Sustainability program, transitioning from a career in publishing and digital services. Originally published by TriplePundit.com on February 9th, 2016.
The Bard MBA in Sustainability focuses on the business case for sustainability. We train students to see how firms can integrate economic, environmental, and social objectives, the triple Bottom Line, to create successful businesses that build a more sustainable world. Graduates of the Bard MBA Program will transform existing companies, start their own businesses, and pioneer new ways of operating that meet human needs, while protecting and restoring the earth's natural systems. The Bard MBA is a low-residency program structured around "weekend intensives" with regular online instruction between these residencies. Five of these intensives are held each term: four in the heart of New York City and one in the Hudson Valley. Residencies take place over four days, beginning Friday morning, and ending Monday afternoon. Learn more today.