For the most recent Sustainable Business Fridays conversation sponsored by the Bard MBA in Sustainability program, David Fenton, CEO and founder of Fenton Communications, joined the MBA students and guests to talk about the role of effective communications in building a more sustainable future. For over three decades, Fenton Communications has specialized in helping social issue based organizations and campaigns move their initiatives forward with with public relations (PR) and marketing services. During the conversation, Fenton addressed an issue that is experiencing an enormous PR challenge: climate change.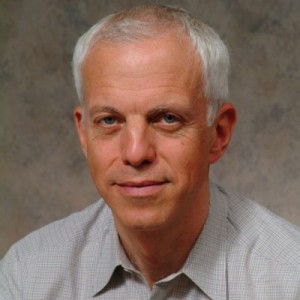 According to Fenton, "climate change is not kind of threat that human beings are built to respond to. You can't see it, you can't taste it, it's off in the distant future, [and] there's no clear enemy". Climate change doesn't trip the hormonal flight response that more sudden and obvious threats do. Fenton told the listeners that, "the human nervous system shuts down when there is an overwhelming threat that there doesn't seem to be any solution for". On the other side of the spectrum of communication techniques, is an optimistic message that focuses solely on the possibilities of solar and renewables. Fenton warns that this message lacks an essential sense of urgency. His prescription is to find the right mixture of hope and fear: two-thirds hope and one-third fear.
In addition to the tone of the message that we are sending about climate change, Fenton had some practical advice for issue-based PR that he shared with the listeners. First, he stressed the importance of having a simple message with lots of repetition. For example, with climate change communication, the message should often be as simplistic as, "CO2 holds heat in. How hot do we want our earth to be? The more you put up, the hotter it gets." Fenton also urges sustainability focused businesses and nonprofits to put more emphasis on PR and marketing. We live in a communications based world, and it's a world with increasingly lower barriers to communication. Fenton advises that companies and organizations utilize social media and spend more time and money looking into other avenues of communication. Lastly, he told the listeners to be creative with their communication solutions.
Organizations that are focused on communicating the realities of climate change have many barriers to overcome, but Fenton's PR advice can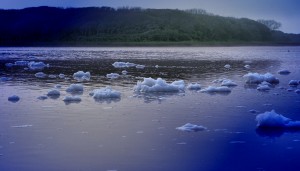 certainly help them step in the right direction and break through those barriers. As the conversation drew to a close, Fenton left us with some optimistic last words. "This is solvable. We have the information to fix this, and we are all going to be better off if we solve it."
The key is communicating the realities of climate change and the technologies to necessary to combat it. Fenton Communications is leading the way to bridging the communication divides that exist between the science of climate change, the business and policy solutions, and the general public.
Listen to a recording of this conversation here.
Join us for the next conversation in our Sustainable Business Fridays series on October 4th. Elysa Hammond, Director of Environmental Stewardship at Clif Bar will be with us to talk about the quintuple bottom line. Click here for to learn how to connect to the call.
Thanks to fenton.com and http://www.flickr.com/photos/craigoneal/ for the images
By, Christina Wildt, MS/MBA '16