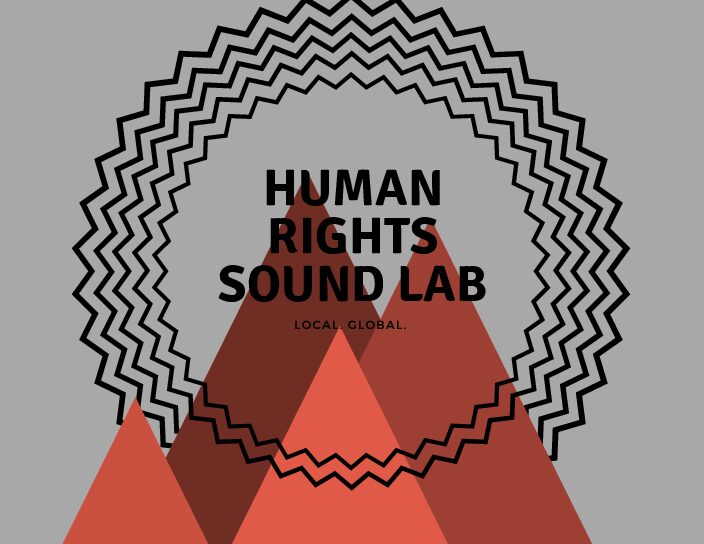 The Human Rights Sound Lab launched in Spring of 2014 as an auditory platform exploring contemporary topics and issues in human rights.
Through sound production and exploration, we may consider the politics and metaphor of voice in human rights discourse; the aural or sonic dimensions of violence; the material history of radio as a transmission apparatus across the rich and varied global landscape of international and national regulatory frameworks, contested borders, ideological aspirations, and imagined communities.
The Sound Lab produces a radio show that features sound pieces created by students, edited talks from the Human Rights Project lectures series, interviews with leading human rights scholars, practitioners, activists, and artists, and stories from Bard's network campuses around the world.
In the fall of 2014, the Human Rights Sound Lab began collaborations with faculty to develop a rubric for sound-based coursework. Students in these courses create, with extensive technical support from us, a 10 – 15 minute audio essay for their final project or as part of a final project. These projects, where possible, are then assembled in radio shows for broadcast on our local NPR affiliate.
If you are interested in becoming a fellow for the Sound Lab, please fill out our application by clicking here.
SEND AN EMAIL TO HRP@BARD.EDU IF YOU ARE:
interested in incorporating a sound-based project in your course
interested in joining the Sound Lab's student media collective
you have an idea for a sound project and want to make it happen
Human Rights Radio is also building a human-rights oriented sound archive for use by members of the Bard community in their teaching, research, or production in sound. To find out more about, or to suggest material, please write to hrp@bard.edu.