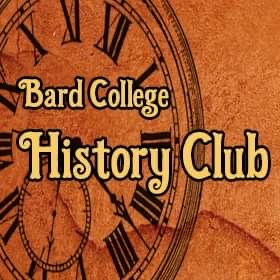 Overview of Bard History Club
American Writer Martha Beck said, "Every day brings new choices." While these choices seem to challenge individual actors only, the context in which they emerge and the impact they exert on society constitute the "essence" of history, if such a definition can be attempted at all.
The Bard History Club is a community of students and faculty advisers who revisit different choices that past and contemporary generations have made. As such, we hold an exploratory attitude to the interpretation of the past. We will be discussing primary sources and other materials, posing questions such as "what if this did or did not happen?" If possible, we will find ways to invite local historians and faculty members to offer their perspectives on the historical choices and events that formed our current society. We will also try to address issues of historiography and the circumstances that informed the historical actors we examine and influenced their respective societies up to the present day.
Life is about making choices. History is the intricate web of causes and effects that reflects them on a much broader scale. We welcome all who are interested in the subject.
Club Officers
Kent Zheng