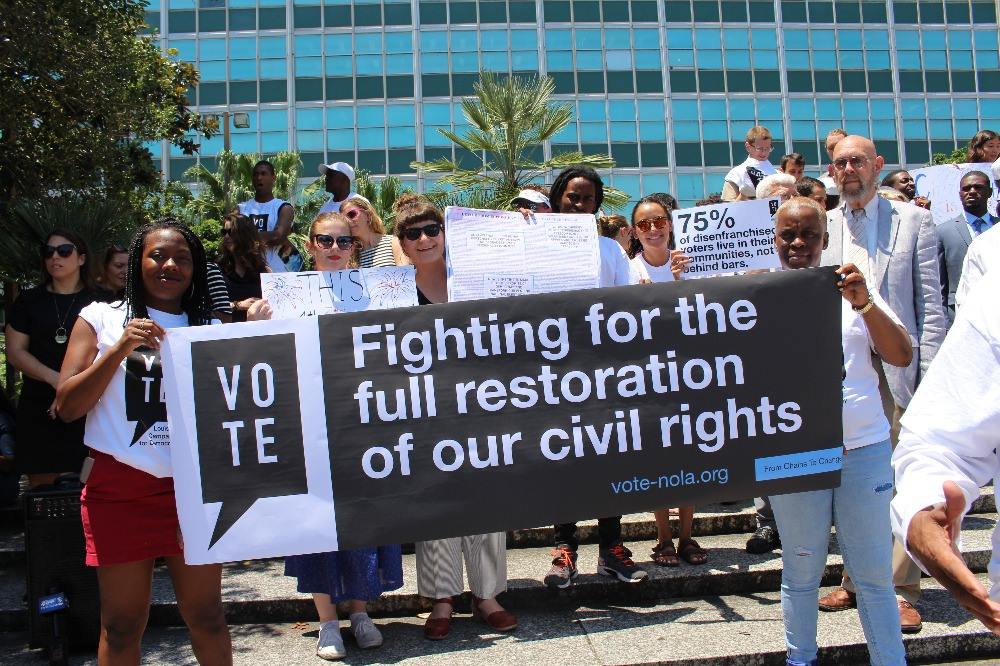 Overview of Bard New Orleans Exchange
The Bard New Orleans Exchange (BNOE) is one of the longest running TLS projects at Bard. Since 2005, students have been going down to NOLA for 5 weeks in the summer and 3 weeks each winter to work for various causes.
In its birth, the project focused on the rebuilding of schools and running summer programs for students. Recently, the program has taken a turn to focus on criminal justice reform in the most incarcerated city in the U.S. (and the world); Louisiana has the highest incarceration rate in the country, and New Orleans more specifically has the highest rate within the state.
While in New Orleans, students intern for a variety of criminal justice reform organizations run for and by formerly incarcerated people including, Voice of the Experienced (commonly known as VOTE www.vote-nola.org), The Power Coalition, and The First 72+ These groups work to end mass incarceration through policy creation and reform, direct services, and social justice actions.
While on campus, BNOE members and allies facilitate anti-mass incarceration and general criminal justice reform actions which Bard students can learn from and participate in such as informative panels, fundraising initiatives, and movie screenings.
Club Officers
Stecy Mbemba
Thea McRae