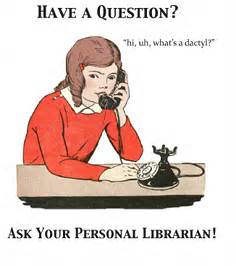 The Bard Personal Librarian Program was launched with the goals of raising awareness of the Library while easing the transition from high school to college academics. In order to help students succeed academically, incoming first-years are matched with a member of the library staff—a Personal Librarian—who serves as a guide to library resources and services.
We all love a good Google search, but there's a lot more to academic research! The Stevenson Library staff is here to help students navigate the world of college-level resources. Personal librarians assist with:
Finding research materials in the library and on the library website—whether it's a book on the shelves or a journal article online
Brainstorming and getting started on research assignments
Connecting with the right person for additional support
Learning about new library resources, services, and events.
In addition to their personal librarian, students can always visit the Reference Desk in the library or open a chat from our webpage any time to get help or ask questions. The library staff is here to assist you, so please don't hesitate to reach out!